Skip to Content
Coronary Artery Disease Treatment in Sugar Land, TX
Complete Cardiology Care provides coronary artery disease (CAD) treatment throughout Sugar Land, TX, and the surrounding areas. The health of your heart is vital to your overall health. When you believe you may be experiencing problems with your heart, you need a trusted doctor to provide you with exceptional care. Our professional team is here to ensure your heart stays healthy and working for you through regular screenings and advice on how to change your lifestyle for the sake of your cardiovascular health. One of the most essential screenings we provide is for coronary artery disease.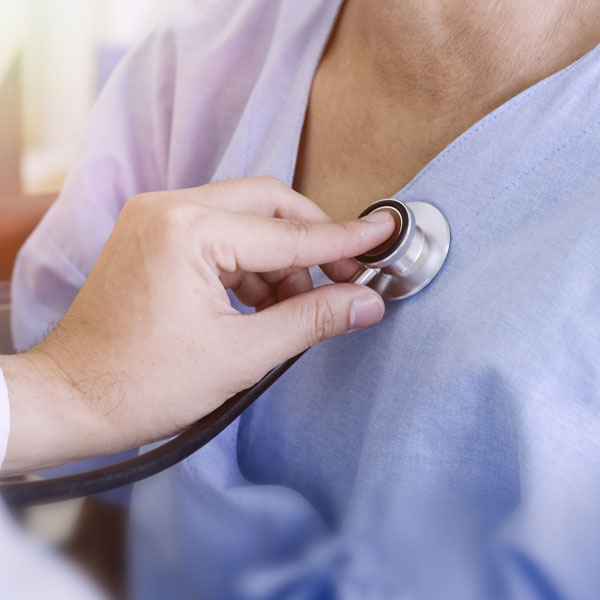 What Is Coronary Artery Disease?
Your heart receives necessary blood, oxygen, and nutrients through your blood vessels, also known as arteries. Over time, plaque can build up on artery walls, shrinking the passageway through which blood flows. The reduced blood flow, or blockage of the artery, is known as coronary artery disease. Without early detection and treatment, this disease can lead to a heart attack because blood cannot reach the heart. The team Complete Cardiology Care can detect symptoms of coronary artery disease, allowing us to adequately protect you from complications. We'll set up a screening and may use any of the following tests to screen you for the disease:
Electrocardiograms (EKGs)
Echocardiograms
Nuclear Stress Testing
Coronary Artery Angiograms
Coronary Artery Disease Causes
The primary cause of coronary artery disease is damage or injury to the inner layer of a coronary artery. At the point where the artery's inner wall becomes damaged, plaque and other cellular waste products can gather at the injury site – this is called atherosclerosis. If the plaque breaks or ruptures and blood cells clump together to repair it, the clump of blood cells can lead to a heart attack. The following factors can cause coronary artery disease:
Smoking
Diabetes
Obesity
Physical Inactivity
Family History Of Coronary Artery Disease
Coronary Artery Disease Symptoms
Coronary artery disease symptoms can include chest pain, shortness of breath, and heart attack. These symptoms can occur when the coronary arteries narrow and don't allow enough oxygen-rich blood to reach the heart, and over time, plaque builds up. Coronary artery disease symptoms include
Chest Pain –Tightness or pressure in the chest can occur. The pain may be brief or sharp and can sometimes be felt in the neck, back, or arm, especially in women.
Shortness Of Breath – If the heart cannot pump an adequate amount of blood, shortness of breath and extreme fatigue with activity can develop.
Heart Attack – When a coronary artery becomes completely blocked, this can result in a heart attack. Chest pain and shortness of breath can be signs of a heart attack.
Coronary Artery Disease Risk Factors
Traditionally, coronary artery disease risk factors include high blood pressure, high cholesterol, diabetes, smoking, obesity, and a family history of coronary artery disease. Similar to heart disease, there are certain risk factors for coronary artery disease that can't be controlled, such as one's family history. But some risk factors can be eliminated or lessened by making lifestyle changes, such as quitting smoking and becoming more physically active. When you visit our office, we can test you for the disease. Testing has been proven to be the best method of prevention for coronary artery disease.
Why Choose Complete Cardiology Care?
At Complete Cardiology Care, we are dedicated to providing patients with premier coronary artery disease treatment and screening services. We offer some of the best cardiology services available, such as heart disease screenings, vascular ultrasounds, angiograms, electrocardiograms (EKGs), and echocardiograms. We also boast more than 15 years of experience and training. To learn more about what our patients think of our cardiology services, check out our patient testimonials.
Contact Us Today To Schedule An Appointment
If you wish to maintain your heart's current health and learn to prevent heart complications, Complete Cardiology Care can help. Our professional team can help to diagnose any heart conditions, including coronary artery disease. If you're concerned about the health of your heart, make an appointment with us today. We'll do a thorough test of your heart and diagnose any issues.
Keeping Your Heart Happy and Healthy