Skip to Content
Valvular Heart Disease Care at Complete Cardiology Care
What Is Valvular Heart Disease?
The heart is the engine room of the human body. A healthy and functioning heart is required for all of your body's essential functions. The heart is composed of four valves: the tricuspid, pulmonary, aortic, and mitral valves. Each valve has its own role when it comes to controlling blood pressure and flow to the heart. These valves work to push blood in and out of the heart, which is what causes the heart muscle to pump blood to the rest of the body. Irregularity in the function of these valves is known as valvular heart disease.
There are several different types of valvular heart disease that are categorized based on the way the valve is malfunctioning. The narrowing of a valve is known as stenosis. Regurgitation is the process that results when the valve leaks blood back into the heart, and a valve that is unable to fully close is referred to as incompetent. Each type of disease can lead to heart failure. However, in some cases, you may not experience any symptoms at all, so it's very important to know the causes of heart valve disease.
The staff at Complete Cardiology Care are experts when it comes to treating all matters of the heart. Our experienced and highly trained cardiologist, Dr. Yassir Sonbol MD, FACC, is passionate about the many aspects of general and interventional cardiology, including heart valve disease. Complete Cardiology Care's goals are to diagnose and treat your heart disease as efficiently as possible while making sure your treatment stays as minimally invasive as possible.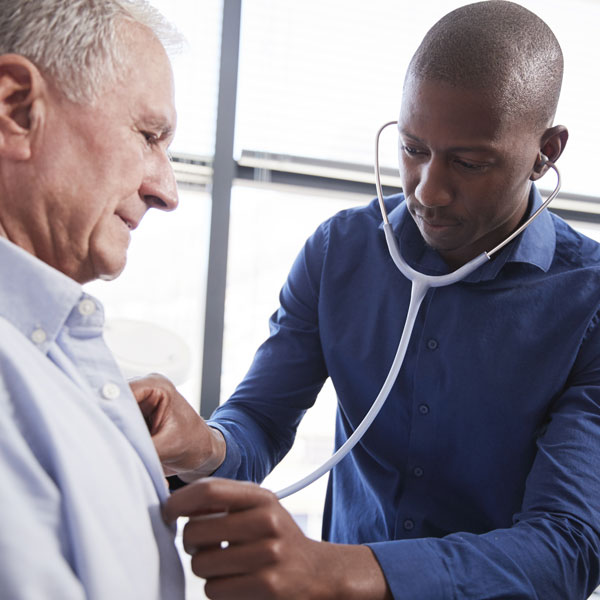 Symptoms and Causes of Heart Valve Disease
The causes and symptoms of heart valve disease will differ from person to person. The causes of heart valve disease can be congenital, but it is more commonly acquired later in life. Valvular heart disease can develop due to age-related tissue degeneration, high blood pressure, rheumatic fever, and bacterial endocarditis. Although there are some cases in which heart valve disease can present without symptoms, when symptoms are present, they can vary. The symptoms you can experience with heart valve disease also depend on the cause and location of the improperly functioning valve.
Typically, symptoms can include wheezing and shortness of breath after exercise. In some cases, fatigue, dizziness, and mild chest pain may also be attributed to valvular heart disease. Symptoms may also resemble those of congestive heart failure, which is why it is important to monitor any changes in your health. In cases where the disease develops gradually, symptoms may be difficult to detect. Because of the variety and severity of symptoms, it is important to not be lulled into a false sense of security when it comes to your heart health—lack of severe symptoms does not mean that your heart valve disease is not serious!
By scheduling an appointment with Complete Cardiology Care and Dr. Yassir Sonbol MD, FACC, our Sugar Land cardiologist, you will be able to manage your heart valve disease and get your heart health back on track! Call us today to schedule an appointment.
Treatment of Valvular Heart Disease
The first step in treating valvular heart disease is evaluating your symptoms and conducting cardiac testing to determine which type of valve disease you have, and then developing a treatment plan to meet your specific needs. Diagnosing heart valve disease usually begins with a physical exam where the doctor will listen to your heart and lungs for irregularities such as a murmur or liquid in the lungs. If these abnormalities are found, your doctor may then order testing to confirm if you have heart valve disease and determine the type of heart valve disease you have. These tests may include cardiac catheterization, echocardiography, and transesophageal echocardiography. When you visit Complete Cardiology Care, our team can identify symptoms of the disease using advanced technology. If we determine the presence of valvular heart disease, we can recommend the best treatment solution.
Treatment plans will vary depending on the severity of the disease. In mild cases, a "watch and wait" approach is recommended, in which you will be counseled on healthy lifestyle changes and your heart condition will be closely monitored. If your heart valve disease is more severe, a more in-depth approach and further diagnostic testing will be needed. However, through treatment, your heart health and long-term wellness can be restored.
Schedule an Appointment
To learn more about valvular heart disease and your heart health, contact our Sugar Land cardiologist at Complete Cardiology Care today! We serve Sugar Land and Fort Bend County.
Keeping Your Heart Happy and Healthy