Skip to Content
Stress Testing Services in Sugar Land, TX
Keep Your Heart Healthy
At Complete Cardiology Care, our goal is to help you keep your heart clean and healthy. When you visit our Sugar Land, TX office, you will be welcomed by our friendly and knowledgeable staff. We provide complete and comprehensive treatment for heart conditions of all kinds. If you're having heart issues or are worried about your heart health, there is no better place to visit. We'll help you find the best solution for your heart health.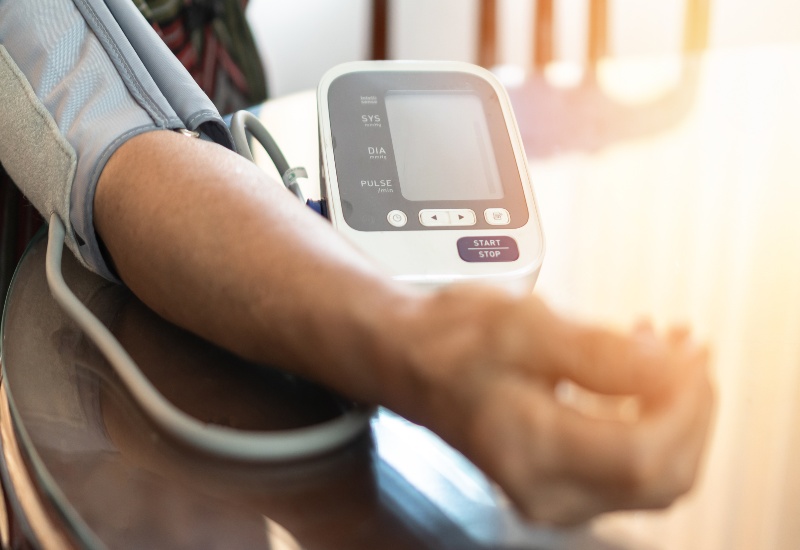 What Is a Stress Test?
Stress testing is a great way for our team to learn more about your heart and how it functions. We do this by having you walk on a treadmill under our supervision. While you walk on this treadmill, we have you connected to an electrocardiogram (EKG) that monitors your heart's electrical rhythms, while also measuring your blood pressure and monitoring any discomfort or pain that you experience during the test. This treadmill will slowly put more pressure on your heart by slowly increasing the difficulty.
The stress test procedure can provide us with valuable information such as your heart rate, any blood pressure abnormalities, or worsening conditions that could be indicative of coronary artery disease (CAD).
What Tests Are Performed to Check for Heart Disease?
Our team at Complete Cardiology Care is constantly searching for the best way to examine our patients for heart disease. Some of the tests that we perform include:
EKG
An electrocardiogram is a test that measures your heart's activity. EKGs can be used many ways to get different perspectives of your heart's function. If we administer an EKG while you're lying down, it gives us a 'snapshot' of your heart rate. But, if we administer an EKG while performing a stress test, that will give us a more thorough view of your heart's function under different pressure.
Stress Test
Our team will recommend a stress test to examine if you are experiencing symptoms of heart disease such as chest pain and shortness of breath. We often recommend a heart stress test if you have a heart disease or are at an increased risk of developing a heart disease. While we most often perform a stress test while you're exercising, we can also perform other types of stress tests, including administering a medication that tricks your heart into behaving as if you were exercising.
Nuclear Stress Test
A nuclear stress test is a more immersive stress test that can provide our team with information about the flow of blood to your heart. We perform this test by administering a small dosage of radioactive tracer through an IV into your vein. We then use a camera to detect and track the tracer as it follows the blood flow through the heart. A nuclear stress test can help us determine if your heart is getting adequate blood flow.
What Does a Stress Test Show?
A stress test can show us how your body—and more specifically, your heart—reacts to increased stress or pressure. Since we are monitoring your heart rhythm, breathing, pain, discomfort, and blood pressure during the stress test, we can get a solid understanding of your heart's function. While you are exercising—either running or walking on a treadmill or riding a stationary bike—we can see how your heart is handling the increased stress.
When our cardiologist specialists examine how your heart has reacted to the stress test, they can determine if you could be suffering from CAD or an arrhythmia (an irregular heart rhythm). It can also be beneficial for planning treatment for another heart condition that you've already been diagnosed with.
While a stress test isn't a 100% accurate tool for diagnosing heart conditions by itself, it is extremely helpful when paired with our other diagnosing tools.
Why It's Done
We often recommend a stress test for two reasons: to help us know how to best treat a heart condition that you've already been diagnosed with and to detect possible conditions early so that you can better prevent those conditions from occurring or worsening.
Through our stress testing we can:
Detect signs of heart disease
Determine your chances of coronary artery disease
Diagnose for valvular heart disease
Check for abnormalities with your heartbeat
Ensure your heart is receiving adequate blood
In most cases, you can't tell if you're suffering from clogged arteries or limited blood flow. When you're unaware of your heart's condition, you may be adding to the problem through your current lifestyle choices.
What Happens During a Stress Test?
Once you're ready to begin, our friendly staff will stick electrodes (sticky patches) to your chest. If you have an especially hairy chest, some hair may need to be shaven to allow the electrodes to properly attach to your skin. These electrodes are connected to an EKG machine that tracks the electrical signals of your heartbeat. You will also wear a blood pressure cuff and a pulse monitor. In some cases, we may also ask that you breathe into a tube during the exercise.
In the beginning of the test, we will have you slowly start to exercise at a comfortable pace. Then we will continue to escalate the intensity of the work out until we either hit a predetermined target heart rate or you can't go on. Signs that you've hit your limit include dizziness, chest pain, shortness of breath, abnormal blood pressure, or any abnormalities in your heart rhythm. The intense part of the exercise usually lasts around 10 to 15 minutes, which is when we'll slowly decrease the intensity to return your heart rate and breathing back to normal.
What Happens After a Stress Test?
After the stress test, we will review the data. This allows us to assess if there are further tests we need to do, or if everything looks as it should. There are several outcomes that can come from a stress test, including:
If the data looks normal, you may not need any further testing.
If the data looks normal but you continue to experience symptoms that brought you to us in the first place, or if these symptoms worsen, we may order a more exhaustive stress test.
If your results are abnormal, we will use the data collected during the stress test to determine if other tests need to be taken, and what the best treatment plan will be.
What Are the Benefits of Taking a Stress Test?
A stress test can:
Provide your doctor with crucial data that will lead to a more effective treatment plan.
Assist in diagnosing a heart condition.
Assess if current treatments for heart conditions are working or if they need to be adjusted.
Provide a safe method for doctors to learn more about the condition of your heart.
Why Choose Complete Cardiology Care?
When it comes to your heart health, you want to be proactive and informed. The best way to do that is to find a quality cardiologist team that you trust. When you choose Complete Cardiology Care as your team, you know that you're in good hands. We prioritize our patients' care and comfort. To provide the best cardiology care in Sugar Land, TX, we stay up to date on the latest medical and technological developments and provide comprehensive testing services including:
Contact our team today to set up an appointment for any of these services. Our team looks forward to meeting you.
Keeping Your Heart Happy and Healthy