Skip to Content
Underlying Causes of Heart Failure
As we age, our hearts lose some of their strength and their blood-pumping abilities. In some cases, however, added stress from health conditions can cause heart failure. Also known as congestive heart failure, heart failure occurs when the heart doesn't pump as much blood as your body needs. Sometimes this happens because the heart can't fill up with enough blood, and sometimes it happens when the heart is too weak to pump properly. The term heart failure is a bit misleading, because it does not mean that the heart has stopped working entirely. However, it is a serious condition. Read on for information about heart failure and how you can prevent it.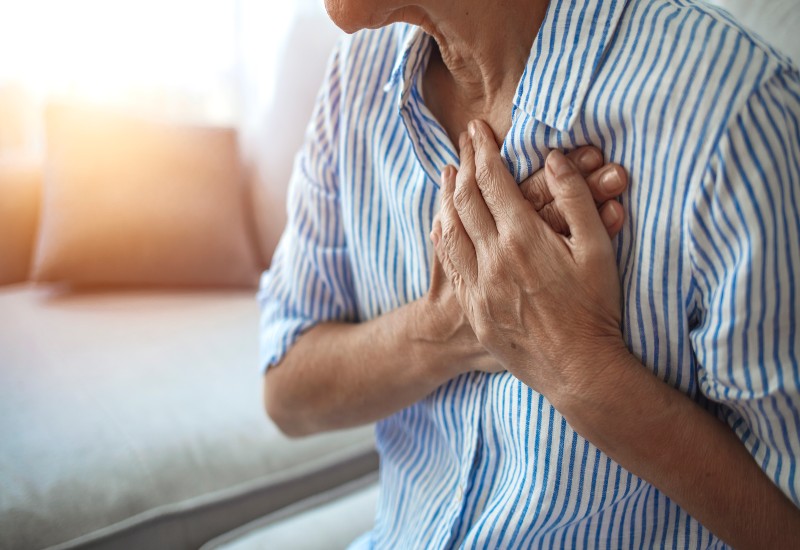 What Is Heart Failure?
A serious condition that currently has no cure, heart failure is common in both men and women. In fact, more than six million adults in the United States have heart failure. Heart failure can be acute or chronic, and can affect the right side, the left side, or both. It can damage your kidneys or liver and can lead to pulmonary hypertension, irregular heartbeat, heart valve disease, or cardiac arrest. When heart failure occurs, your body can't get the blood it needs, and while this does not always cause symptoms right away, eventually you will notice symptoms. You may begin to feel fatigued, or you may develop shortness of breath because blood has backed up and fluid has begun to build up in your lungs. Heart failure symptoms can also include swelling of the legs, ankles, and feet, coughing or wheezing, rapid or irregular heartbeat, difficulty exercising, rapid weight gain, and swelling of the abdomen. A person with heart failure might also experience nausea and a lack of appetite, difficulty concentrating, decreased alertness, or chest pain, especially if the heart failure is caused by a heart attack. While a heart attack can cause the heart to fail, it is only one of many underlying causes of heart failure.
Variety of Causes & Risk Factors for Heart Failure
What causes heart failure? Certain lifestyle choices can increase your risk, as can some medical conditions. If the heart failure is sudden, or acute, it is likely to be caused by a heart-damaging injury or infection, a blood clot in the lung, or a heart attack. Chronic, long-term heart failure is typically caused by one of a host of other medical conditions.  How is heart failure diagnosed? Your doctor will make the diagnosis based on your medical conditions, personal and family history, and underlying medical conditions, and after performing certain medical tests.
Conditions That Can Lead to Heart Failure:
Past Heart attack
Abnormal heart valves
Heart muscle disease, including dilated cardiomyopathy, hypertrophic cardiomyopathy, or myocarditis.
Congenital heart disease
Lung disease
Diabetes
Obesity
Sleep apnea
Treatments For Heart Failure
That is because, even when the very best heart failure treatment is used, heart failure has no cure. A cardiologist can help you find the best treatment for your heart failure, using lifestyle changes, medicine, some devices, and procedures. Lifestyle changes that may be recommended include lowering your salt intake, exercising regularly, maintaining a healthy weight, limiting alcohol consumption, and stopping smoking. Managing contributing risk factors can also help improve heart health, as can managing stress and getting good quality sleep. Medications can help work by removing sodium and fluid from the body, relaxing the blood vessels, slowing the heart rate, and helping the heart beat stronger and pump more blood. Procedures and devices used to treat heart failure include a pacemaker, a mechanical heart pump, or an implantable cardioverter-defibrillator to correct heart rhythm disorders. In some cases, heart failure requires heart surgery to repair a congenital heart defect or a heart transplant.
Why Choose Complete Cardiology Care
Your heart is the life source of your body, and when you need help protecting and maintaining the health of your heart, Complete Cardiology Care is here for you. In our Sugar Land, Texas office, you will find an experienced cardiologist and nurse practitioner dedicated to helping patients find solutions to any cardiac issues they may be facing. Our practice lives up to its name by offering a complete list of cardiology services, delivered by our team of medical professionals whose careers are focused on helping people improve their heart health. Using advanced technology and state-of-the-art equipment, we offer comprehensive healthcare for conditions including heart disease, coronary artery disease, peripheral vascular disease, varicose veins, heart rhythm disorders, high blood pressure, and high cholesterol. When you need a cardiologist who will provide you with personalized treatment and advanced cardiac care, trust Dr. Sonbol and the experienced, highly trained team at Complete Cardiology Care. Call us at 281-617-2483 or schedule an appointment through our website.